WE INVEST BASED ON PRINCIPLES, WE'RE MOTIVATED BY PROFITABILITY
Sustainable societies are built by creating mutual funds that are both profitable and responsible. At MAPFRE, we invest in assets that meet ESG (Environmental, Social and Governance) criteria, meaning our investments are socially responsible. In practice, this model means that we can help build a more sustainable world without sacrificing long-term profitability.
Socially Responsible Investment (SRI) is a growing trend worldwide. In 2017, we signed up to the United Nations Principles for Responsible Investment (PRI). For over three years now, we've been designing new products for our clients—mutual funds in particular—that both satisfy these principles and comply with ESG criteria. This course of action is compatible with our aim and obligation to protect our clients' savings and investments. In order to do this, we apply prudential investment criteria and seek long-term value creation.

ESG CRITERIA
(SOCIALLY RESPONSIBLE INVESTMENT)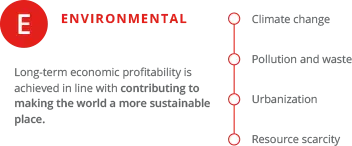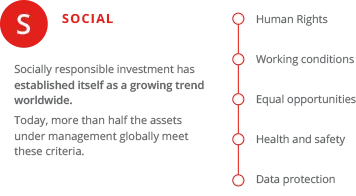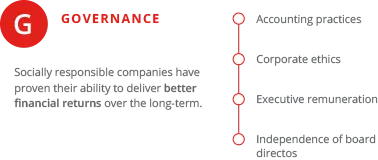 Also in 2017, MAPFRE AM took a 25-percent stake in La Financière Responsible (LFR), a French fund management company with more than 10 years experience in sustainable investment.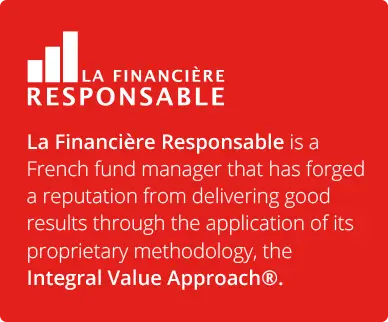 Yet MAPFRE's commitment goes further than this: we apply the philosophy of socially responsible investment to the Group's entire balance sheet. MAPFRE has its own ESG analysis framework that is reviewed periodically in the light of the surrounding context. Currently, around 90 percent of the assets in our portfolio have high or very high scores in their ESG measurements.
All this effort has been recognized internationally. At the end of 2020, after passing a rigorous due diligence process, MAPFRE AM received the prestigious European SRI LABEL, becoming the first Spanish asset manager to receive it.