MAPFRE is a global insurance company with a worldwide presence. A benchmark player in the Spanish market, it is the largest Spanish-owned insurer in the world, the top multinational insurance company in Latin America, and is in sixth position in terms of Non-Life ranking in Europe by premium volume. MAPFRE employs almost 34,000 people and in 2020, revenues totaled just under 25.5 billion euros.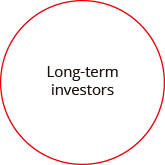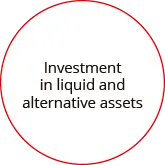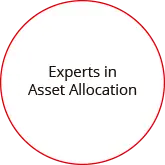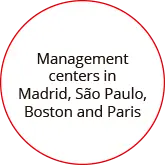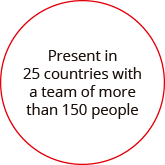 MAPFRE Asset Management is part of the MAPFRE Group and is one of the largest asset management businesses in Spain, with more than 40 billion euros, amount that is part of the 65 billion euros that the Group manages. One of our main objectives is to manage and maximize the Group's balance sheet assets, thus ensuring maximum returns for the shareholder.

1993
MAPFRE
INVERSIÓN DOS SGIIC
2017
La Financière Responsable
Francia
2019
Abante Asesores
España
Boyar Value Group
EE.UU.
In recent years, there has been significant growth through different partnerships, whose holdings are grouped in MAPFRE AM Investment Holding. In 2017, it purchased 25 percent of La Financière Responsable, a boutique fund management company with more than 10 years of experience in the field of socially responsible investment. More recently, an agreement was reached with Boyar Value Group in the United States, a firm that brings research-driven added value to both small and mid-cap values. In fact, a fund has just been launched that operates on the basis of this analysis: the MAPFRE AM Forgotten Value fund. Progress is also being made in the private banking business after acquiring a stake in Abante Asesores capital, a financial group specializing in financial advice and asset management, aligned in the long-term with the interests of clients. Abante manages and provides consulting services for assets nearing 8 billion euros for its 8,000 clients.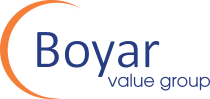 Asset management provides an important contribution to the lives of citizens. While asset managers have the fiduciary responsibility to maximize returns for savers and investors, they are also part of a social contract with society wherein they are bound to improve returns for savers and long-term investors seeking to maximize their pensions and, in general, better manage their tax commitments.
While MAPFRE AM adheres to this social contract with its savings and pension investors - to help them enjoy a happy and prosperous retirement - the unique structure of the MAPFRE Group means that maximizing the profitability of its main investor, Fundación MAPFRE, also benefits society through the good work it does in more than 30 countries around the world for those most in need of aid.
In terms of monetary management, MAPFRE AM is an active manager that adopts a philosophy of value investment, which means that it actively seeks opportunities to maximize long-term profitability by researching and identifying opportunities in the world's stock markets.
MAPFRE AM opted for a sustainable approach to investing its customers' savings and investments. By identifying and investing in companies that show strong support for environmental, social and governance principles (ESGs), we aim to contribute to improving society in the long-term.