Álvaro Anguita: "We have already closed our first transaction in Latin America, and we are doing extremely well in Portugal"
In 1976, the band AC/DC released their second album, High Voltage, featuring songs like "T.N.T." and "It's a Long Way to the Top." This is one of the favorite albums of the first participant in our "MAPFRE AM Interview of the Month" series, and it's one that perfectly defines this time of high volatility in the markets due to the war in Ukraine. Speaking with Álvaro Anguita, managing director of MAPFRE AM, we explore how this fateful and unexpected event is affecting the management firm's strategy, and we reflect on the company's evolution since its inception.
MAPFRE AM embarked on its journey in 1989, the year when, through a joint venture between Banco Indosuez and MAPFRE, they decided to sell French stocks in Spain and Spanish stocks in France. After the creation of MAPFRE Inversión S.V. and MAPFRE Inversión S.V. II (which would eventually be renamed MAPFRE AM), the company went on to become the largest independent asset manager in Spain, with 40 billion euros under management. Today, while focusing on ESG investing as a cornerstone of its strategy, it is also developing a strong institutional sales department to explore new markets: "We have already closed our first transaction in Latin America, in Puerto Rico, and we are negotiating to enter other countries in the region, where MAPFRE is very strong with its core business: insurance. We are also doing extremely well in Portugal," acknowledges Anguita, and the company aims to bring visibility to all its professionals and products available to clients.
Anguita has been running the asset manager for eight years, since he was appointed as managing director. But he started in the front office when the company was founded, which has enabled him to witness all of MAPFRE AM's progress and successes. Although 2022 will be a complicated year due to the tremendous uncertainty that the war in Ukraine has generated in the markets, he is optimistic but also cautious about the potential risks for the sector in the coming months.
What is MAPFRE AM's main job?
Before, when we were MAPFRE Inversión S.V. II, we focused solely on selling products in our internal network, so initially there was no objective to market products outside of MAPFRE. However, one of our biggest steps was changing our name to MAPFRE AM, with the idea of establishing ourselves in the sector and developing the capacity to do business in other networks and with institutions we had not reached before.
Right now, our company has a twofold task: contributing to the Group's financial results (through portfolio management), which ensures financial returns that, among other things, enable us to offer the dividends we distribute every year; and managing pension funds and plans with the aim of providing our clients with a professional management service for savings and investment products, aligned with the criteria we apply to manage our own portfolios, which is known as co-investment.
In recent years, your company has undergone an internationalization process. How was it done?
Our first major milestone was changing our name to MAPFRE AM, which showed our intention to enter new markets. To find an institutional investor, we required a solid base that would give us credibility. Luxembourg, the largest collective investment center in the world, met our requirements while providing the regulatory stability we needed for security in our sector.
From that point, we needed to establish a platform to introduce strategies that would give us a certain degree of differentiation compared to competing products. We see this, for example, in MAPFRE AM Inclusión Responsable, Good Governance, Forgotten Value, Capital Responsable, and Behavioral, which are funds that differentiate us from our competitors.
This enabled us to launch sales in France through La Financière Responsible, an asset manager specializing in ESG in which we acquired a stake in 2017, and in the United Kingdom, where we've just registered some of our funds. However, we are currently placing special emphasis on two regions: Latin America, where we have a relative advantage over other European companies (we are the insurance leaders in most countries); and, above all, Portugal, where we are noticing a very significant increase in activity.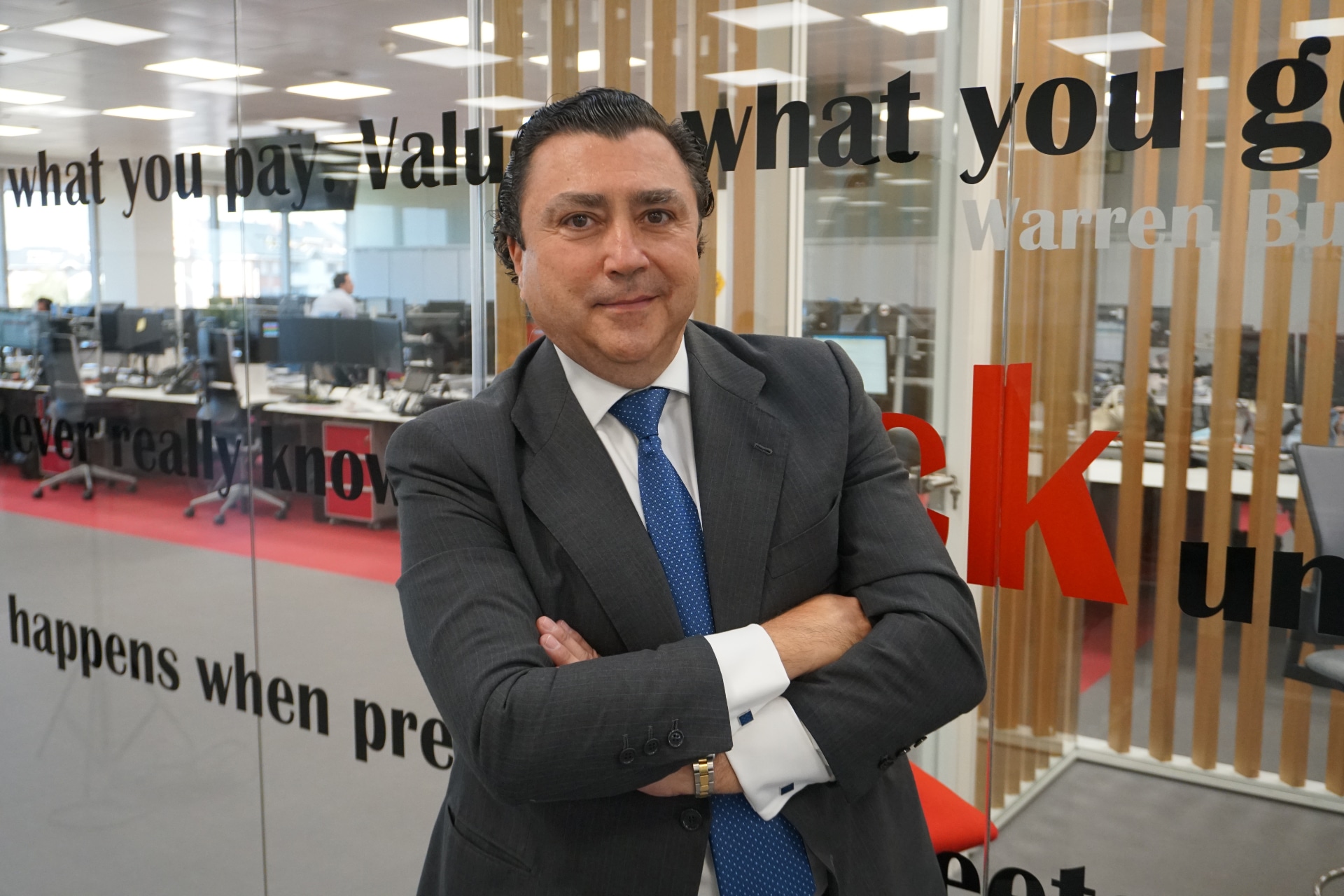 How has the pandemic affected the asset management industry?
The health crisis put a stop to our focus on institutional sales, but we took advantage of that time to plant seeds. We have done many things, and we have established a stronger foundation. During this complicated time, MAPFRE AM's commitment to society was evident, in line with the Group's philosophy, as we launched a social impact fund, MAPFRE Compromiso Sanitario. This is a guaranteed fund that, in addition to offering above-market returns to investors, managed to finance the purchase of medical supplies at a critical time in the pandemic.
In fact, Expansión gave you an award for that fund this week. What does this recognition mean for MAPFRE AM?
MAPFRE has made a public commitment that by 2024 at least 90% of its investment portfolio will be rated on ESG criteria. From our inception, we have also focused our business on generating social profitability, which is why we value this recognition of our efforts to become a benchmark manager for socially responsible investment greatly. In 2017, we signed the United Nations Principles for Responsible Investment (PRI), meaning that, for over five years, we have been designing new products for our clients—mutual funds in particular—that satisfy these principles and comply with ESG criteria. When the pandemic began, both the Group and its main shareholder, Fundación MAPFRE, launched aid valued at more than 200 million euros, so within our greater commitment to socially responsible investment, we started thinking about an initiative where we could collaborate in the same area at our company. I think we hit the nail on the head with this innovative product.
Even though 2021 was a challenging year, several MAPFRE funds, not only the ESG funds but also the traditional ones, posted returns of over 20%. Right now the spotlight is on the war in Ukraine. What do you expect for this year?
Even though there was already a conflict, nobody was expecting a war like this. Right now the outlook is uncertain, although there will clearly be a slowdown, together with higher inflation rates. All this is going to cause many companies and countries to lower their growth forecasts. However, we have observed that the stock market is already recovering its levels prior to the start of the Russian invasion, an indication that there is still considerable excess liquidity.
In this situation, our strategies haven't changed. Another thing is how to implement these strategies, and that's where caution must come into play, as we attempt to adapt to new contexts through active management.
How important is it to know how to manage a team of more than 100 professionals?
As managing director, my job is to contribute to MAPFRE AM's strategy while managing our team to achieve the highest levels of performance and efficiency. Relying on good professionals is therefore essential. We have brilliant people who have proven that high returns can be obtained in a complicated year like 2021.
I wouldn't be where I am today without the help of a great team. The fact that I started in the front office has given me a comprehensive view of the business.  For all these reasons, hard work, commitment to a shared project, consistency, and empathy are fundamental. Some people may be more capable than others, but with all these values, differences can be overcome.
On the personal side:
A hobby
Skiing and golfing, although I've also been making all kinds of rice dishes for a few years now. I'm taking baby steps.
A city
Seville and San Sebastián. South and north.
A dish.
Above all, dishes you can eat with a spoon. I'm crazy about vegetables and stews.
A band
I have a "problem": I can spend one week listening to Puccini (opera), the next week AC/DC, and anything from American country music to '90s Spanish pop in between!