Capital Finance International recognizes MAPFRE AM as Spain's best ESG asset manager
The publication has emphasized the alliances formed by the management firm in recent years, as well as its launching of various strategies focused on ESG
The voting was based on criteria such as excellence, innovation, and general contributions to the health, progress, and stability of the financial markets
Capital Finance International (CFI), a British publication specialized in finance and economics, has recognized MAPFRE's asset management firm, MAPFRE AM, as "Best ESG Asset Manager (Spain)". In its award decision, CFI emphasized the alliances MAPFRE AM has formed during recent years as a way to promote socially responsible investment, its acquisition of a 25% stake in the French investment boutique La Financière Responsable (LFR), and the variety of strategies the firm has applied. According to the opinion issued by the judging panel, "MAPFRE AM views responsible investment as the cornerstone of its business model, and it was the first Spanish management firm to receive France's prestigious Label ISR for sustainable investments".
CFI first allows its readers and subscribers (now more than 162,000) to vote on pre‑selection of candidates for the various award categories, and it also considers the views of relevant professionals and organizations that support the publication, such as the World Bank and United Nations. Some of the most important criteria taken into account by the judging panel include acknowledgment of the relevance of environmental, social, and governance (ESG) factors for investors; ethical conduct by the company; effective research, analysis, and assessment of issues related to ESG; experience of the investment team or teams; excellence, innovation, and overall contribution to the long‑term health, progress, and stability of global financial markets; and transparency. Specifically in relation to the goal of improving transparency, MAPFRE AM recently launched a new website (www.mapfream.com) focused on presentation of the firm's ESG strategies.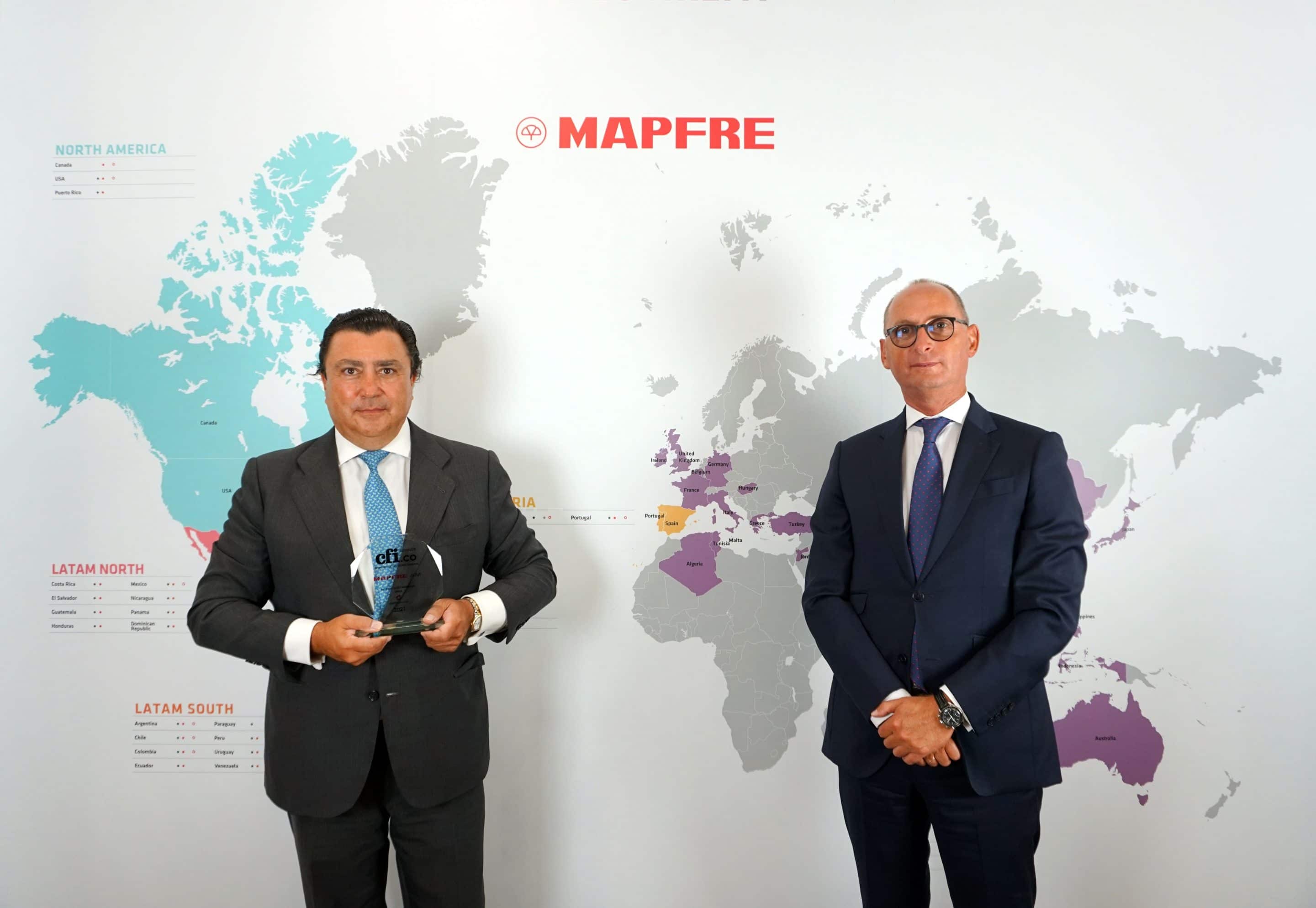 In the words of José Luis Jiménez, MAPFRE's General Manager of Investments, "we are very grateful to have received this recognition. Our company maintains a commitment to our society and to sustainable development, and this also applies to our actions as investors. Because of this, we remain dedicated to investments based of ESG criteria, and we demonstrate this not just through the products and funds we offer, whether traditional or alternative, but also across the MAPFRE group's entire balance sheet."
CFI's judging panel also recognized MAPFRE AM's product development practices, which take into account not just financial returns, but societal returns as well. In relation to this, MAPFRE has SRI funds that comply with article 8 of the European Union's new Sustainable Finance Disclosure Regulation (SFDR). For example, there is MAPFRE AM Inclusion Responsable, a fund that has been cited by the United Nations as an example of best practices, and which features companies that emphasize inclusion of persons with disabilities in the workplace. Another example is MAPFRE AM Capital Responsable, which is a mixed fund that promotes companies and entities with business strategies that are focused on ESG criteria.
Álvaro Anguita, the Managing Director of MAPFRE AM, explains that "for years we have been focused on strategies with ESG criteria, and our clients appreciate this. At MAPFRE AM, we think it is important to emphasize not just financial returns, but societal returns as well. In fact, the two go hand‑in‑hand, and this is demonstrated by the positive results our products achieve. They are among the best in their category, with returns that significantly exceed those recorded for their benchmark indexes."
MAPFRE's commitment to sustainability
For 86 years, MAPFRE has been firmly committed to people and the planet, and in addition to its focus on business excellence and profitability, MAPFRE has been contributing to development of the social and business structures in the countries where it operates.
The Group is currently coming to the end of its 2019‑2021 Sustainability Plan, which represents a comprehensive roadmap for the entire Group. That plan is focused on more than 30 objectives, with specific lines of action to ensure that progress is being made in relation to MAPFRE's commitments in the environmental, social, and governance areas. These objectives are related to some very important issues such as the fight against climate change, promoting the circular economy, equality and inclusion, transparency, financial education, socially responsible investment, and the 2030 Agenda, to name a few.
Recently, MAPFRE has again been included in the Financial Times Stock Exchange FTSE4Good sustainability index, with the company receiving a score 0.7 points higher than the average for all companies in the insurance industry. Also, for the second year in a row MAPFRE has been selected as a global leader for sustainability, by inclusion in the 2021 Sustainability Yearbook; and since 2018 MAPFRE has also appeared in the Dow Jones Sustainability World Index, which is one of the leading international benchmarks for measuring a company's performance on the subject of sustainability.