MAPFRE AM receives the award for "Best Solidarity Fund of 2021"
MAPFRE AM has been awarded for the MAPFRE Compromiso Sanitario fund, a social impact fund launched by the fund manager in collaboration with the Community of Madrid. Expansión and Allfunds recognized the product as the "Best solidarity fund of 2021" in the annual awards it has held for more than 30 years, which has become a benchmark in the sector in Spain.
This fund aimed to bring clients' savings closer to financing a specific health aid project. To this end, MAPFRE AM launched this three-year guaranteed product in April 2020, whose underlying asset is a bond issued by the Community of Madrid exclusively to purchase healthcare material. As recognized by Álvaro Anguita, CEO of MAPFRE AM, during his speech at the great night of the funds, organized by the economic newspaper, "Mapfre Compromiso Sanitario is the result of the work of a team committed to the objective of helping the Health Services that were on the front line of the pandemic in the hardest moments of COVID, doing a commendable job." Specifically, he was referring to the MAPFRE AM team, MAPFRE Inversión, and, of course, the work done by the office network. "We launched and marketed the fund during the two months of the COVID lockdown, and we obtained 50 million in financing from all our stakeholders and clients. It was an example of public-private collaboration," added Anguita.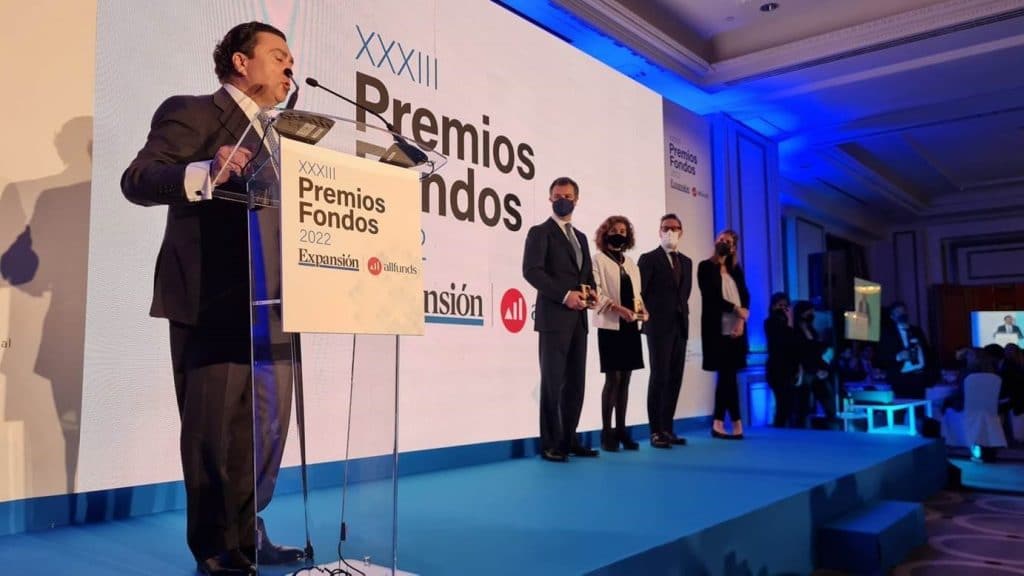 Álvaro Anguita (CEO at MAPFRE AM).
MAPFRE Compromiso Sanitario is a clear example of how social profitability can be compatible with financial profitability.  This fund, now closed, offered a yield of 3% over the three years payable at maturity in 2023, well above the bond yield, thanks to the additional contribution of the fund manager itself of close to one million euros. I believe this was undoubtedly the main attraction for participants: they were able to opt for an attractive return above market levels and allocate their savings to a good cause. In addition, it fits perfectly with the importance that the group is giving to ESG, but especially to the S, for social. "For Mapfre, it is, in turn, an exceptional recognition because it speaks of our commitment to people and our focus on Social Sustainability. While environmental sustainability and good corporate governance are important and part of our corporate objectives and commitments, the S for Social best defines our values. Our raison d'être, our Purpose is very clear: at MAPFRE, we care about what matters to you," concluded Anguita.