"Investors brace themselves for lower growth in USA in the second half of the year"
Stock exchanges are taking a more defensive position, turning to the debt market and currencies like the dollar, which may indicate a shift in risk perception. According to Alberto Matellán, Chief Economist at MAPFRE Inversión, this makes sense for three reasons: the positive data from the first half of the year; the usual liquidity of the summer season, which can lead to volatility; and "expectations of lower American growth  for the second half": "The possibility of disappointment is setting in."
In the United States, Nasdaq's historical highs seem to be backed by the large amount of money in the market. Matellán therefore asserts that the index situation will be sustainable in the long-term, although there may be some dispersion "because each company moves in its own way." Besides that, recent ZEW industrial production data from Germany has acted as a jug of cold water, although the figures remain above historical highs. Still, Matellán warns against danger of maintaining such high expectations: "Watch out for disappointments."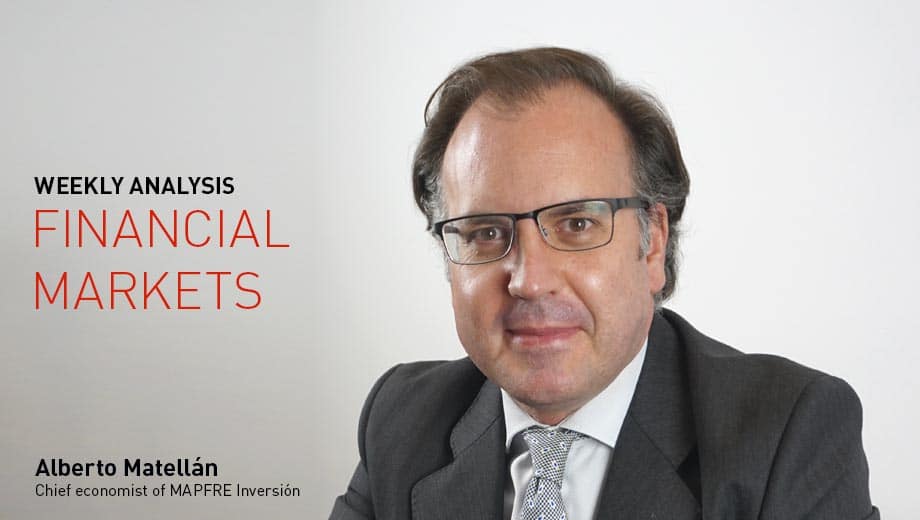 But oil prices are still rising, and investors say that it may even reach the psychological barrier of $100/bbl. Matellán remains reassuringly calm on this matter, arguing that the crude oil rally is less worrying when it is founded on something as arbitrary as monopolist negotiations: "It would be concerning if it were for more fundamental reasons."
He recognizes that these price increases are directly related to inflationary pressures, but points out that they are transitory. However, he clarifies that attention should be directed to potential "imbalances in supply and demand" in the long-term.
He expects the upcoming company financial reports to show positive figures and significant recovery. Companies touted for the future can also provide more interesting guidance than historical information.
At the start of the summer season, the expert recommends that retail investors focus on enjoying their vacation and try not to obsess over learning outcomes. In any case, he clarifies that, if they do choose to study, "they shouldn't let this detract from the fun of summer."