Jonathan Boyar: "Many of those who invest in crypto now will lose everything"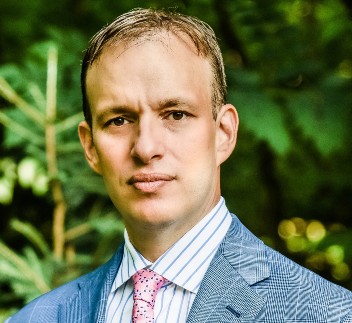 The American investor holds that opportunities can be found in highly priced markets, naming Madison Square Garden, Uber and Scotts Miracle-Gro as examples.
The well-known American investor Jonathan Boyar, recognized for his annual selection of undervalued companies, visited Spain recently to talk about his investment philosophy: value investing, and revealed the key aspects of how looks at the markets to Expansión.
Boyar, whose firm has an alliance with MAPFRE AM and jointly manages the MAPFRE AM US Forgotten Value fund, heads up Boyar Value Group, founded by his father in 1975. Each year, he publishes his Forgotten 40 report, in which he outlines his thesis of 40 companies that will beat their benchmark the coming year, thanks to their hidden value. So far, the data back him up: he has achieved an annualized return of more than 6% over the past 10 years, compared to 4.7% for the S&P 500.
His story is linked to the fabled jewelers Tiffany's – in the 70s his father realized that the company was valued at 30 million dollars when its flagship store on 5th Avenue alone was worth that.
With markets almost 20% up in the US, Boyar is convinced there are still opportunities, pointing to Uber, Madison Square Garden and Scotts Miracle-Gro. "It's a common mistake that investors are fooled by indices, but the market comprises thousands of companies that aren't included in them," he says.
He only invests in the US because it's what he knows and highlights the importance of knowing about what he invests in because "it's not about earning today, but about consistently producing earnings over 20 or 30 years. And luck has nothing to do with it."
Both Boyar and his family invest in the companies he reviews. "We would never advise a client to buy into a company that we wouldn't put our own money into" and adds that if you like a company, it's difficult not to want to invest in it.
Companies with hidden value on many occasions coincide in being part of sectors that are not in fashion or which have a management team that Wall Street doesn't like because they aren't market-oriented managers. "What's really exciting is that no two situations are ever the same. Looking for opportunities isn't something that can be done with a computer and it's what entertains me the most," Boyar says, noting that markets are animate objects, very much alive and in constant motion.
Regarding high inflation, which is worrying the market so much, Boyar says "I don't try to predict what I can't." He prefers to focus on businesses that can do well in the next three to five years. "This is the challenge," he states, adding that "we like companies with strong brands behind them that are capable of transferring the rise in prices on to consumers and this is important in an inflationary scenario."
He currently sees hidden value in many companies and highlights some, such as Madison Square Garden. "Everybody knows the company from concerts, but it's a very good business and genuinely underrated." He also likes Scotts Miracle-Gro, a lawn care company that presents an opportunity now that construction is on the rise again in the US. He is also confident about Uber's prospects, noting that there has been little chatter about the company of late.
As for investing in the cryptocurrencies. "Personally, I do not and will not invest in cryptocurrencies. I think many of the investors who are doing so now will lose all their money. It's happened time and time again down through the years. The dot coms in the 90s, the nifty 50s in the 70s. The behavior is always the same and sooner or later, it's corrected. "
In the current environment, he advises investors "to be patient, not to try to get rich quick. That usually does not go down well, but the reality is that wealth is built on good deals bought at reasonable prices and held over the long-term."