Javier Lendines: "Uncertainty calls for prudence with investments"
It's already been two months since the war started. What strategy have you followed at the management company to protect yourselves from the high volatility of the markets?
War generates misery and irreparable pain. Economically speaking, first and foremost, a war generates, uncertainty. At present, we do not know the economic effects, in terms of growth, inflation and business results, that this war (still unfinished) may cause, especially in Europe.
Uncertainty calls for prudence with investments. This prudence has resulted in a reduction of risk in the portfolios through sales of equities, credit, peripheral debt, a reduction in durations and purchases of inflation-linked assets.
How have MAPFRE's funds performed, both in terms of profitability and from a business standpoint?
For us, the preservation of our unitholders' capital is a very important aspect. In the current uncertain circumstances, it is to be expected that our funds will perform reasonably well, as is currently the case.
From a business standpoint, we may note a slight slowdown in underwritings at the beginning of the second quarter after a positive first quarter. Of course, the current context of rising rates is not helping our family of short-term fixed income funds.
As a management company do we place more importance on growth or value?
Personally, I don't like to think about placing importance when talking about investments. Lately, the words "growth" and "value" have taken on different meanings depending on who uses them and, in some cases, they are not mutually exclusive.
We are a management company that invests in good companies. It is important to find good companies that have good profitability regardless of the phase of the economic cycle they are in. For this, a good analysis and investment process are fundamental. We look for companies with a good management team, with solid balance sheets, with leadership or competitive advantages in their sector, etc. In this sense, we can be closer to quality, but the most important thing is to find "good companies."
MAPFRE, like other insurers, has been forced to diversify its portfolio by incorporating alternative assets.
We have certainly increased our position in alternative or illiquid assets in recent years, but it is not a new asset. It is worth remembering that real estate investment has been important for MAPFRE and the Spanish insurance industry in recent years. It is true that in recent years the position in illiquid assets has increased in real estate (this week the new project between Munich Re and MAPFRE was announced), private equity, private debt and infrastructure.
Our approach to this asset is characterized by the concepts of co-investment and security. It is important to find a manager whose interests align with those of MAPFRE. As we are aware that this asset is less liquid and has more risk than other assets, we do not seek maximum profitability, but rather an adequate reward for the risk assumed with the premise of preserving capital.
MAPFRE's recognition as an investor has allowed us to attract the interest of institutional investors who have wanted to co-invest with us.
How do you combine having to manage funds for third parties (clients) and the management of a balance sheet of more than 60 billion euros?
These are very easy to combine. Although the teams that manage MAPFRE's portfolios are different from those that manage third-party funds, I must emphasize that they share the same market views and strategies.
Our clients or unitholders can rest assured that their savings are being managed in exactly the same way as the investments belonging to the insurance company. Regardless of the money saved, that money is being managed by a team of more than 150 people.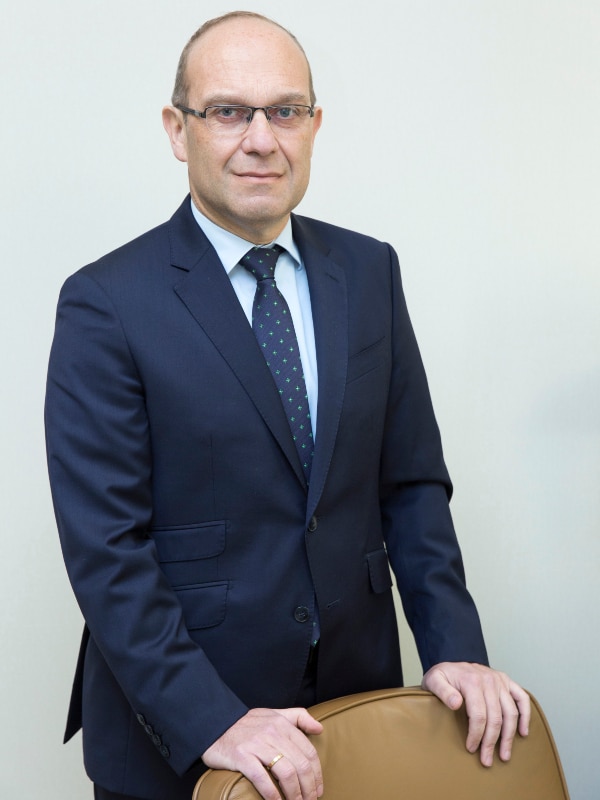 We are in the middle of the business results season... what is your reading from a management point of view?
The results are not going badly. We are generally positively surprised by them.
We find the strength of the stock markets surprising in an environment where corporate earnings are challenged by lower growth, higher inflation, rising interest rates, lower liquidity in the markets. We believe there is a risk that margin compression could translate into a market correction.
What are your forecasts for the remainder of the year, both in the equity and fixed-income markets and other assets?
Market developments in the coming months will be strongly influenced by:
The economic consequences of the Russian invasion of Ukraine.
Central banks' actions in terms of interest rates and balance sheet reduction.
China's slowdown and its Covid-0 policy that may lead to supply shocks.
The uncertainty is extremely high and all the resulting scenarios are open. We believe the market focus will shift in the coming months from inflation to growth. Growth is set to be revised downwards and interest rates will continue to rise, leading to very interesting bond buying opportunities.
It will be very important to see how the Central Banks react, although we are fairly confident that they will continue with the process of monetary policy normalization: rate hikes and gradual balance sheet reduction.
As for credit, we have a negative view due to multiple reasons although the main ones are the end of ECB purchases and the deterioration of the macro environment. In equities, our approach involves exercising caution in the face of high uncertainty. It is this caution that makes us underweight equities.
It is in times of great uncertainty that it makes the most sense to place your trust in professional managers who have navigated these turbulent waters before. As they are familiar with the risk profile of each investor, these professional managers have the experience and knowledge to constantly adapt the investment portfolio.
You've had a very extensive trajectory in the group. You joined MAPFRE Inversión as a manager more than twenty years ago, and have since gone on to become General Manager of MAPFRE AM. How have you experienced the evolution of both areas during this time?
It's been almost 27 years now.
There have been important periods or milestones: the great era of the outsourcing of pension commitments by companies, the dot.com and Greek crises, the Lehman bankruptcy, the constant collaboration with Vida in the launching of products, the creation of the SICAV in Luxembourg, being close to the entities to understand their needs, the integration of ESG criteria, the launching of responsible funds, etc.
When I analyze the current situation of both MAPFRE Inversión and MAPFRE AM and I ask myself what are the reasons that justify the good work done, I sincerely believe that the main reason is the great commitment and professionalism of our colleagues.
In addition to being CEO of the largest independent asset manager in Spain, you are CESGA certified. Given your extensive experience in financial asset management, how do you think ESG criteria can be integrated into investment analysis?
They are integrated. As an investor either as a shareholder or as a bondholder (lender), we look for the best companies so that we can obtain a return or the repayment of the money lent plus interest.
In the search for the best companies, the analysis is based not only on quantitative but also on qualitative data. It comes as no surprise to us that the companies with the best ratios or numbers are often also companies with high quality in non-quantitative aspects. They are usually companies that take care of their stakeholders (employees, suppliers, tax authorities, etc.), have good corporate governance and take care of their footprint.
What is the daily life of a general manager like? What differences have you noticed with respect to your former position as manager?
There are so many differences. In fact, sometimes I still miss working as a manager. The main change is that sometimes you feel like a juggler trying to manage several projects simultaneously. Having a magnificent group of professionals helps me to face the many challenges that the company takes on.
The other big difference is that the decisions or jobs are more strategic, less tactical.
Walking my golf clubs around the course, reading and music.
Ternasco de Aragón with "patatas a lo pobre."
Madrid / Italy
Creedence Clearwater Revival