Market narrative focused massively on the Fed's statement last week. But the sense of a new "taper tantrum" faded away quickly, and now, investors are factoring in other issues. In particular, the ability to forecast a reliable trajectory for inflation is null, and US growth is likely to soften in H2. And over all, asset values depend more on growth and inflation than on central banks.
Actually, a gradual return to a more neutral monetary policy would be much healthier than the current situation.
The above does not mean that a taper is out of the cards. On the contrary, it is likely in coming months. Hence, it might be the case that investors are assuming a smooth transition towards a new policy or inflation regime.
This is good news, should I be true, thus keeping investors' appetite high. But watch out for disappointments either side.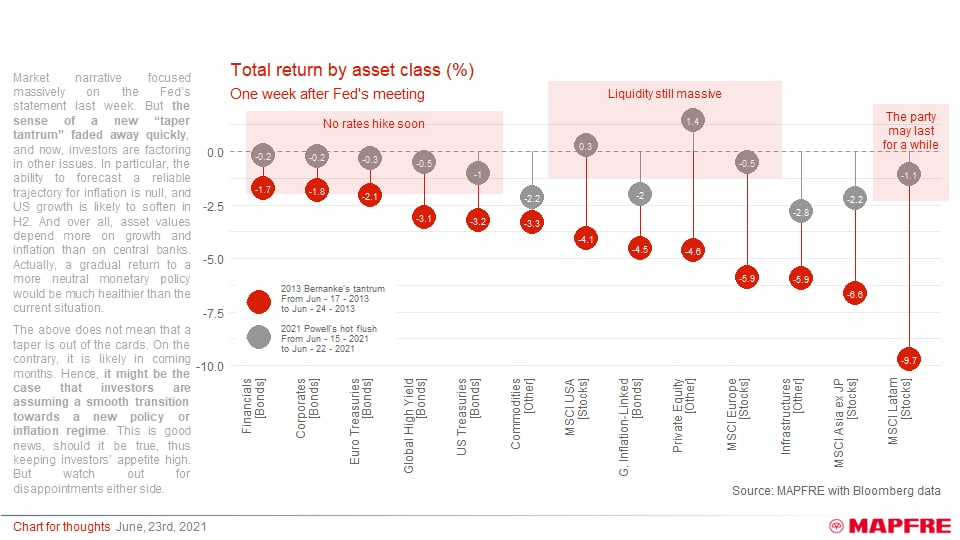 Alberto Matellán, chief economist at MAPFRE Inversión