April, the best month for the stock markets?
According to Mark Twain, October is one of the peculiarly dangerous months to speculate in stocks. The others are July, January, September, April, November, May, March, June, December, August, and February, i.e., every month. However, the American writer and humorist also said that "history doesn't repeat itself, but it often rhymes."
If you look at the historical performance of stock markets during April, you might doubt the first of his assertions; in fact, the latter theory seems to hold more truth. The performance of the markets—more specifically the S&P500—since 1950 has been similar in the fourth month of the year, with an average rise of 1.7 percent since stock markets began operating.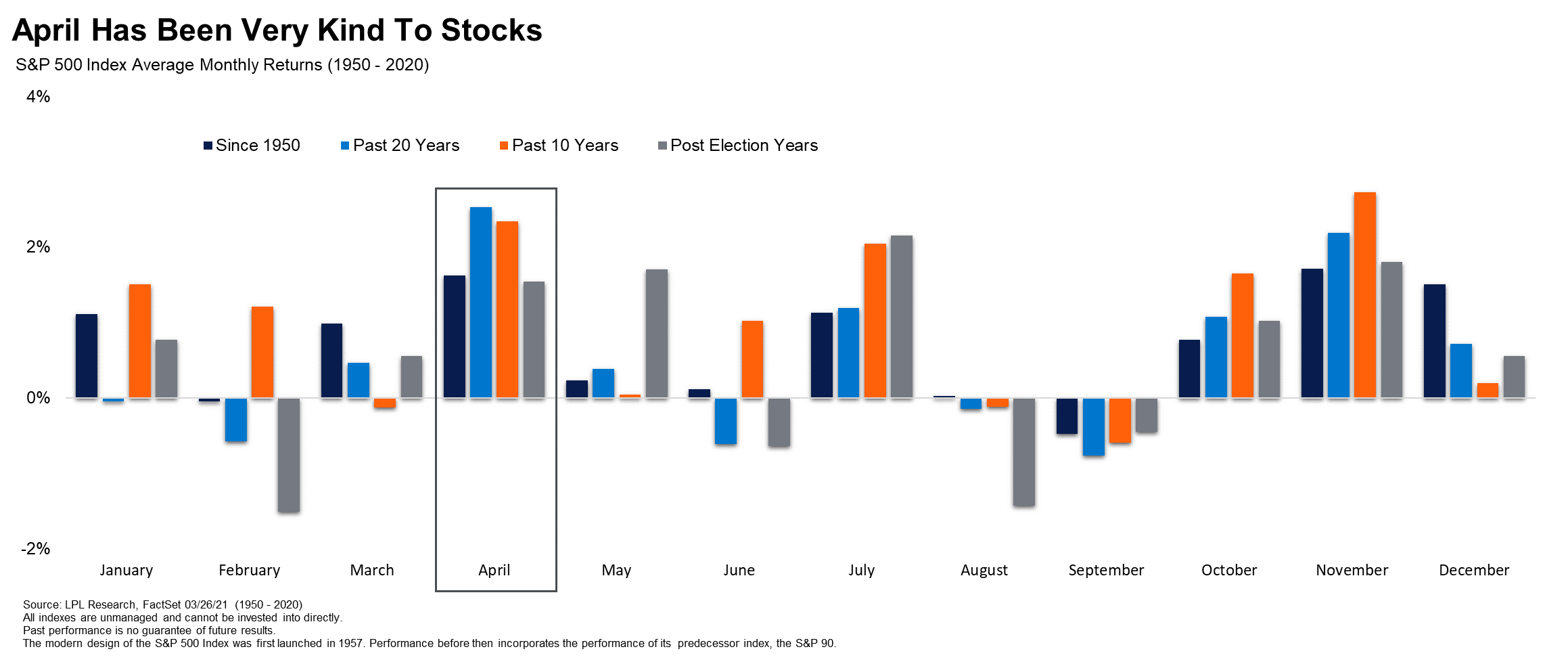 Based on this premise, it could be assumed that this year will be no different from previous years, that the market will return to the green, and that optimism is already being reflected in investor appetite. However, the reality is quite different. Today, while some of the systemic risks that hit stock markets around 24 months ago at the outbreak of the pandemic are behind us, the conflict in Ukraine has changed the outlook.
Analysts assume that April will be no bed of roses. With risks on the rise, Daniel Sancho, head of equity investments at MAPFRE Gestión Patrimonial (MGP), acknowledges that it is often difficult "to make assessments a month ahead, even more so now with the pervasive lack of visibility." The war in Eastern Europe, the inversion of bond curves in the US, the Central Banks finding themselves between a rock and a hard place, and the commodities crisis, among other factors, are calling into question the saying that "April showers bring May flowers." "We may want to start the month with optimism, but it is important to remember that past performance is no guarantee of future returns," he adds.
Looking back to March, when the markets recovered from the first blow after the outbreak of the war (stringing together several positive sessions), Alberto Matellán, chief economist at MAPFRE Inversión, does not believe that market sentiment will take a different course. "It's been a turbulent month, but the situation for investors in April changes has changed very little, if at all," explains Matellán, who also points out that liquidity flows from fixed income to equities largely justify the rises seen in the stock markets.
That said, the markets could show returns as April progresses, although the current context, fundamentally marked by inflation and the war in Ukraine, could condition investors' movements and reverse the historically positive series this month has enjoyed. Even so, the economist believes that now is not the time to change course: "Neither scenario implies a radical change in the investor's situation."