Is fixed income no longer an asset for cautious investors?
The break due to the Easter holiday did not sit well with the markets. Getting back to the routine is proving to be an uphill battle for many indexes, whose declines so far have not erased the increases in March. There is also news from the International Monetary Fund, whose growth forecasts for this year have been revised downward across the board (it estimates that the Spanish economy will grow by 4.8%). In addition to these two factors, volatility is on the rise: the World Uncertainty Index (maintained by The Economist) has approached levels seen after 9/11 and in the year of the Brexit referendum, reflecting an uncertain outlook with unpredictable outcomes on the horizon.
Given the markets' need to restart their engines in a context surrounded by risks, analysts are assessing one of the surprises that was not anticipated before the war: "Fixed income is an asset we have always assigned to cautious profiles, but due to the volatility, we are now seeing a downside risk", says Daniel Sancho, head of investments at MGP. In fact, the downward revisions and general uncertainty in the markets have shown that "we are still in a fog, and fixed income remains risky," says Alberto Matellán, chief economist at MAPFRE Inversión.
The interpretations of the last meeting of the European Central Bank can also provide several clues as to how the debt market is working in Europe. According to Alberto Matellán, given the high exposure to fixed income, "any abrupt change in discourse would cause the vehicle to overturn". "They have been accused of being dovish, because they are tackling high inflation and low growth, but to a certain extent this is reasonable. It's hard to tackle both issues at the same time, and that lukewarm stance suggests they are caught between the two," the expert adds on Radio Intereconomía.
To summarize the situation, the MAPFRE Gestión Patrimonial expert explains that at this point of the year, "we have fixed income indexes that are performing worse than equities." And in his opinion, this should be a matter of concern, since interest rates may still have an upward path. "Going to a medium-term outlook, and considering that the central banks have begun to withdraw monetary support, interest rates should be above the current levels," adds Daniel Sancho.
The US debt market is not risk-free either. In fact, legendary investor Leon Cooperman (and previous guest at The World According to Boyar podcast, presented by Jonathan Boyar, CEO at Boyar Value Group) has called investing in fixed income "return-free risk." In 2021 and for the first quarter of 2022, fixed-income investors finally began to realize the truth of his words as that asset class began to experience real pain. "If interest rates continue to rise, fixed-income investors could be in store for far greater losses", Boyar explains.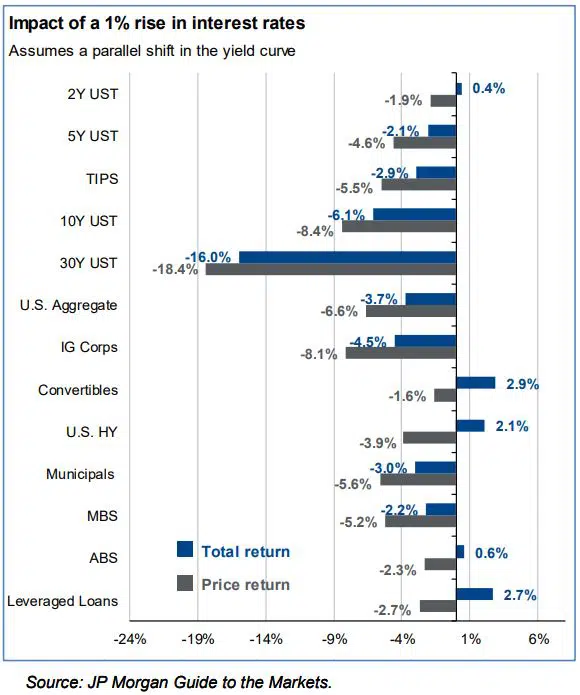 With U.S. Treasuries down through the first quarter of 2022 after having already declined last year, says Michael McKenzie of Bloomberg, "Treasury investors are on pace to see negative returns for 2 consecutive years "— something unheard-of since records began in 1974.
The risk of entering the debt markets is getting higher, and this has meant that "the stock market has become a more interesting option at a time of uncertainty," according to the MAPFRE Inversión economist. "Currently there are few alternatives, we must remain in defensive positions," says Alberto Matellán.