"Investors have created such high expectations that risk of disappointment has increased"
With the first half of the year ending with high expectations, markets are looking ahead to the second half of the year. Despite this more positive backdrop, Alberto Matellán, Chief Economist at MAPFRE Inversión, warned that risks could be even greater: "Expectations are now so high that the risk of disappointment may be greater." He is therefore expecting investors to continue gravitating more toward shares than bonds.
This concern surrounding the main indices is exacerbated by the spread of the delta variant in Europe. It is a concern that would mainly impact the European tourism sector and may hinder growth. However, the expert recognized that "economies have adapted to this situation," so the impact should be minor.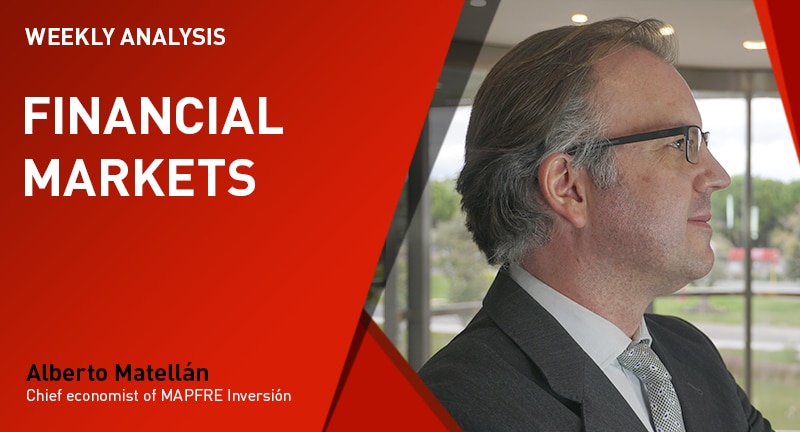 In the United States, new employment figures may give the market good signs of growth. Yet he clarified that investors "should not focus so much on specific bits of data, but rather on the trend" over several months.
At the business level, and with an eye on companies' upcoming results, Matellán believes that a quarterly recovery will be evident. But, as he so often points out, what they show us about the future is important in his view. He said that the market situation could suggest that investors had no appetite for energy company IPOs but he stated that it could present a good opportunity: "Since May, the standstill that we're seeing doesn't mean that liquidity will not continue to be injected and that there's no money waiting to come in."
Finally, looking ahead to the next six months, the analyst now distinguishes between retail and professional investors. While experts are focusing on asset selection, he recommended that those with less experience set their own objectives but let managers make the investment decisions. He also recalled the importance of learning from a young age, but added that "It's never too late to start."