SMEs in the USA: low-cost and high growth potential
Small- and medium-sized companies (small and mid-caps) in the USA found themselves in the spotlight a few months ago in the midst of the banking crisis, when many investors unwound their positions in this asset class as they saw a higher downside risk compared to larger companies.
As a result, these businesses now trade at lower prices than they should in fundamental terms, which in turn makes these stocks much more attractive. "We specialize in small- and medium-sized companies, because in our opinion, they are now the cheapest part of the market and are where we see the most inefficiencies," explains Jonathan Boyar, director of Boyar Value Group and advisor to the MAPFRE AM US Forgotten Value Fund, which just wrapped up a road show in Madrid with institutional clients.
The key is the group's in-depth fundamental analysis of these companies, to which Wall Street analysts often don't pay sufficient attention. "That gives us an information advantage. We're able to leverage all the work we do in that analysis to know more about these companies than anyone else," he asserts.
The advisor recalls that the Russell 2000 index, which tracks the performance of SMEs in the USA, has barely moved in the last five years, offering a great opportunity for investors, given that small companies have historically outperformed larger ones.
"There's no reason to think this time is any different, which we believe leaves us with two advantages: information and timing. This is probably one of the most attractive areas of the market," he says.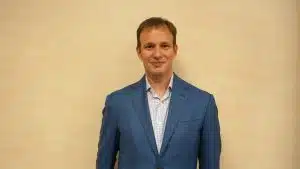 Boyar points out that there are two factors that influence investment in this type of stock: whether the company is cheap and whether there is a specific reason for anticipating a rise in price. "The opportunity lies in many of these names, which are good businesses and which are selling significantly below their value," affirms the advisor to the MAPFRE AM US Forgotten Value Fund.
After a difficult 2022, like the rest of the market, small and mid-caps are still lagging somewhat. "It's very important not to focus on what's done well in the past, but on companies that are going to do well in the future. Right now, small companies are the cheapest in the market, and statistically, the best returns are obtained by investing in the cheapest stocks," says Boyar.
MAPFRE AM's bet on SMEs in the USA
Jonathan Boyar is the advisor to the MAPFRE AM US Forgotten Value Fund, which targets stocks that may lie outside the focus of the investment community, either because they have a complex capital structure or because they're in sectors that are considered unattractive.
Currently, the fund has 27.54% exposure to communication services, 16.1% to financial services, and 14.74% to industrials, while consumer cyclicals account for 9.94% and health care for 9.28%.
The companies it has the largest exposure to are Uber, accounting for 4.21%, followed by Madison Square Garden Sports and Liberty Braves Group, with 3.67% and 3.23%, respectively.