"Summer is a time when liquidity is lacking, amplifying movements"
After several weeks of bullish markets, the Spanish index has fallen almost 6 percent in the last five sessions. Given this possible warning sign, Alberto Matellán, Chief Economist at MAPFRE Inversión, predicts that negative market sentiment will not continue over the rest of the summer, but warns that we must remain cautious in this period: "It is a time when liquidity is lacking, amplifying movements."
In this regard, he clarifies that such movements on the stock exchanges "must be taken with a grain of salt" and recalls that the debt market, "which is rallying significantly," is a traditional haven for investors in situations where risk aversion is greatest.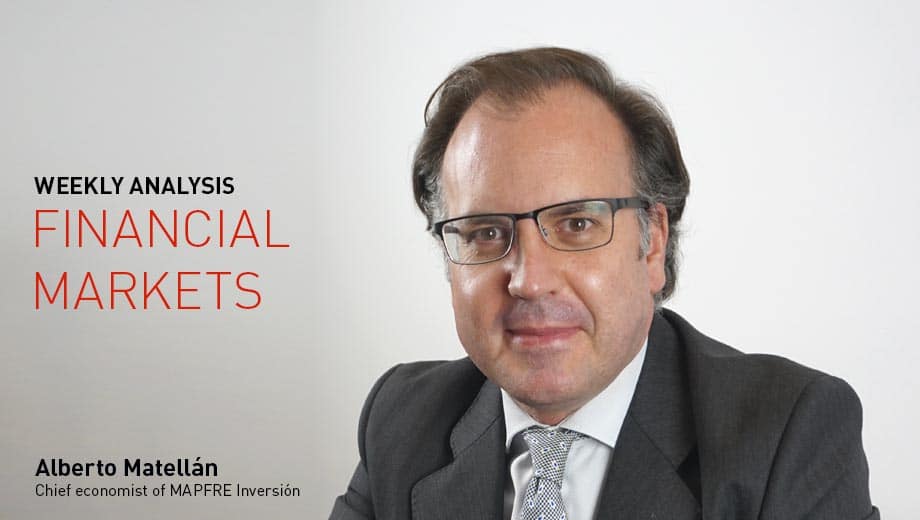 In relation to the new wave of infections caused by the Delta variant, the expert considers that the restrictions that are taken going forward will be a determining factor for economic growth in the eurozone. "The risk has been growing and we don't know the extent of its impacts, which could reduce growth expectations in the region."
With regard to the OPEC agreement to increase oil production, Matellán argues that this is a one-off movement and therefore "will have temporary effects." However, he stresses that supply and demand are what can affect price the most in the long-term. Moreover, he points to renewables as a factor that can indirectly raise the price of oil: "The monopoly of OPEC means the renewables sector is seen as a rival, though this type of energy is not yet fully profitable." Looking ahead, he says that prices may continue to rise, albeit in a controlled manner.
When it comes to safety in the summer months, he said that "It is safest to have a portfolio that is tailored to individual profiles," which may vary according to different contexts. He also recommends remaining calm when these sudden movements take place and avoiding looking at the market for a few weeks.